Items to Purchase
All the proceeds from sale of these items go to support Anglican Agencies and the work of St. John's.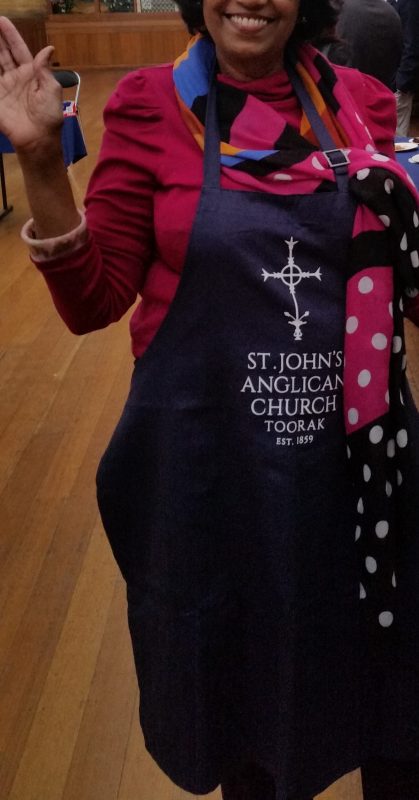 St. John's Aprons              $25.00 each
Navy Blue. 100% Cotton. Designed & Printed in Australia.
All proceeds go to the work of the Anglican Board of Mission, supporting communities in need across Australia and around the world.
'The Church on Toorak Hill' $30.00 per copy

Written by Prof. Geoffrey Quail, this new, beautifully written parish history details the evolution, design and history of the church and the life of the St. John's faith community since its foundation. The book was launched by Prof. Geoffrey Blainey at a special celebration marking the 160th anniversary of St. John's.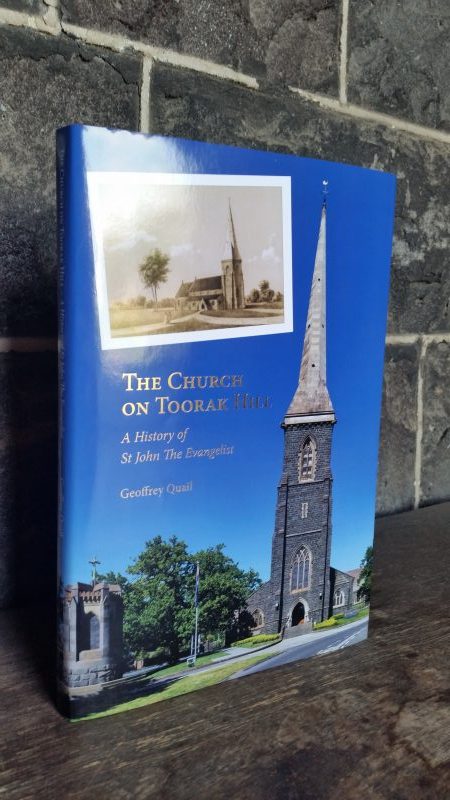 Ordering Options:
1. From the Parish Office during office hours (9.30am-4.30pm Monday to Thursday). Phone: (03) 9826 1434. Payments by credit card may incur a surcharge.
Or
2. Complete the order form below, make a direct deposit, then email the form and proof of payment to enquiries@saintjohnstoorak.org Postage is an additional cost and only available within Australia.