Items to Purchase
All the proceeds from sale of these items go to support Anglican Agencies and the work of St. John's.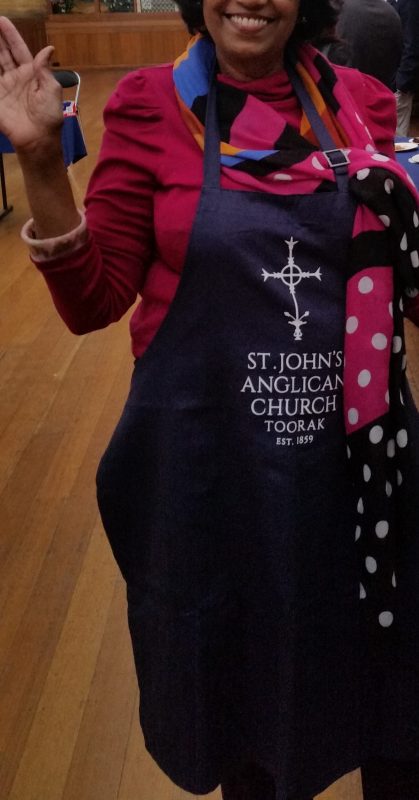 St. John's Apron – $25 each
Navy Blue. 100% Cotton. Designed & Printed in Australia.
All proceeds go to the work of the Anglican Board of Mission, supporting communities in need across Australia and around the world.
"The Church on Toorak Hill" – $30
Hardcover. Written by Professor Geoffrey Quail.
A new beautifully written parish history detailing the evolution, design and history of the church and the faith community.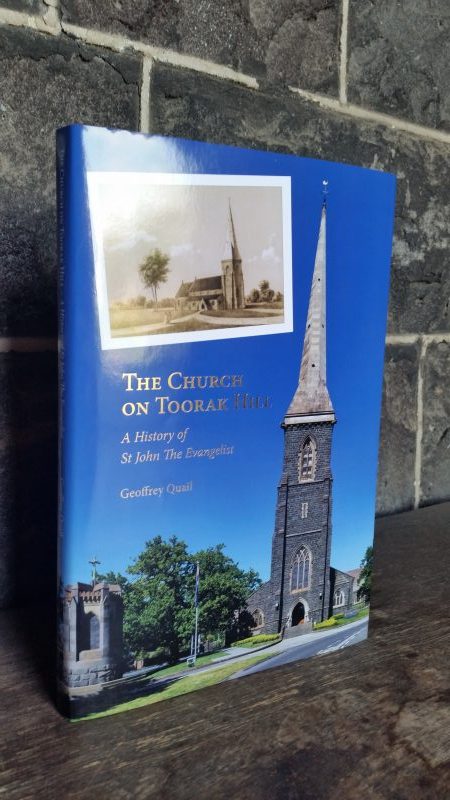 Ordering Options:
1. Visit the parish office in the hall behind the church during office hours (9.30am-4.30pm Monday to Thursday)
2. Contact the parish office by phone (03) 9826 1765. Please note that payments by credit card may incur a surcharge.
3. Complete the order form below, make a direct deposit, then email the form and proof of payment to enquiries@saintjohnstoorak.org Please note that postage is an additional cost and only available within Australia.
4. Join us for worship on a Sunday morning and ask a member of the parish council or the parish clergy.